Featured works: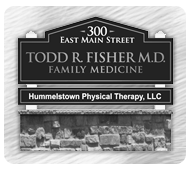 Identiphics created a new logo, stationery package and building signage for this newly relocated doctor's office in Hummelstown.
View the full scope of work on our portfolio page.

Don't know where to start with your marketing and design needs? We would be happy to answer any questions you may have and help point you in the right direction. We also offer free estimates for our services.
Contact us anytime, 7 days a week, and we will return your phone call or email within 24 hours.
Contact: Briana Benkoski
Phone: 315-409-3255
Email: briana@identiphics.com
Address: 1706 Locust Hill Way,
Dillsburg, PA 17019